Northwest Physiotherapy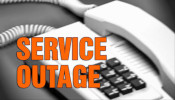 COVID-19
At present it is business as usual at Northwest Physiotherapy.
We are following NSW Deptartment of Health Guidelines for Covid safe practice.
Dont forget to sign in before entering the building from the rear doors.
For latest advice on dealing with Covid-19, please visit https://www.health.gov.au/
---
Our fees from June 2019
Initial Consultation $82
Standard Consultation $75
Extended consultation incl TMJ physio $90
For clients with a medicare referal, there will be a $10 co-payment. This is waived for children under 18 and those on a pension or over 65.
No referral necessary.
---
---
Medicare and Physiotherapy
You may not be aware, but by arrangement with your GP, you may be entitled through Medicare to 5 physiotherapy sessions if you have a chronic condition.There is a small co-payment of $10 per visit excluding under18 and over 65's.
This can include treatment for conditions like low back pain, arthritic pain, knee or shoulder pain to name a few.
Please ring to enquire more about Medicare's Chronic disease management programme.
---
---
Core Stability Classes (matwork)
Monday 6.00pm and 7.00pm @ Pennant Hills - 7 Loftus Rd
Wednesday 5pm, 6pm and 7pm @ Baulkham Hills - in Rooms
Thursday 8am and 9am@ Baulkham Hills - in Rooms
Our Baulkham Hills classes are suspended indefinately due to Covid regulations regarding the clients per sq.m rule
Cost - $180 per 10 week block, or $20 casual.
Call to book in now or register interest.
---
Please call us for an appointment.
Our services include:
Sports injury management
Neck and back pain treatment
Core stability training
Womens health and continence treatment
Post-op rehabilitation including knee and shoulder reconstruction
Joint and muscle pain

Rotator Cuff rehabilitation
back care in group or one-on-one settings
TMJ pain
Pregnancy related back /SIJ pain
Post natal care
Casting and splinting
No doctor's referral is required.
Eftpos and Direct healthcare billing (HICAPS) are available.
We are approved / preferred providers for:
DVA
WorkCover
BUPA
Medicare Private
HCF